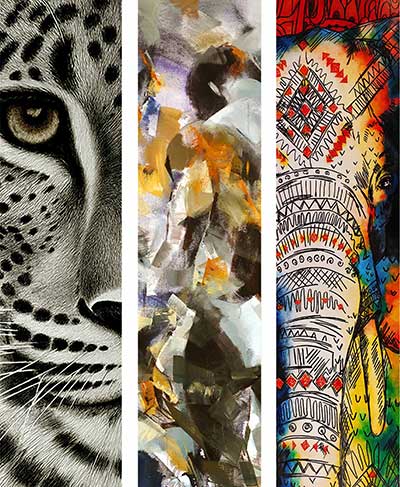 Reid Avenue Art Gallery
'REID AVENUE ART GALLERY'
March 2022
9.00 AM to 6.00 PM
@ open space in Reid Avenue, Colombo 7
'THE REED AVENUE ART GALLERY', an opportunity for the undergraduates of the University of Colombo to exhibit their artistic talents in the field of Visual Art. Through the gallery students will identify their design and marketing skills while promoting their creative works to the industry.
INTRODUCTION: PARTICIPATION, ARTWORKS & DESIGN, EXHIBITION
TO WHOM:
Undergraduates/graduates from Sri Palee Campus are encouraged to participate in the exhibition.

Undergraduates from other Faculties, Institutes and UCSC are also welcome to participate.
REGISTRATION & DEADLINE:
All applicants must fill out the Google Form below for the initial registration and the closing date will be 15th February 2022.
SUBMISSION:
According to the guideline in the Introductory workshop session, All participants must hand over their final artworks to the Career Guidance Unit, University of Colombo.
ANNOUNCEMENT:
All photographs of the artworks will be published on the University of Colombo's Official website and social media for informational purposes.
CERTIFICATION:
The participation certificate will be given to the individuals who are selected for the publishing artworks in the exhibition.
INTRODUCTORY WORKSHOP SESSION
An Introductory workshop session will be conducted by the Career Guidance Unit Collaborates with the Sri Palee Campus with respect to the following subjects for the enlisted participants.
Tips for entering your first art exhibition
As an artist, how to Introduce yourself confidently
Why should you enter an art exhibition
What is the start to finish process of the Art exhibition
How to prepare your artworks
How should you price your artworks
How do you build your contacts with others
Attending the exhibition
FURTHER INQUIRIES
(+94) 112 504 748
email: admin@cgu.cmb.ac.lk
Career Guidance Unit,
University of Colombo,
P.O. Box 1490,
Colombo 03