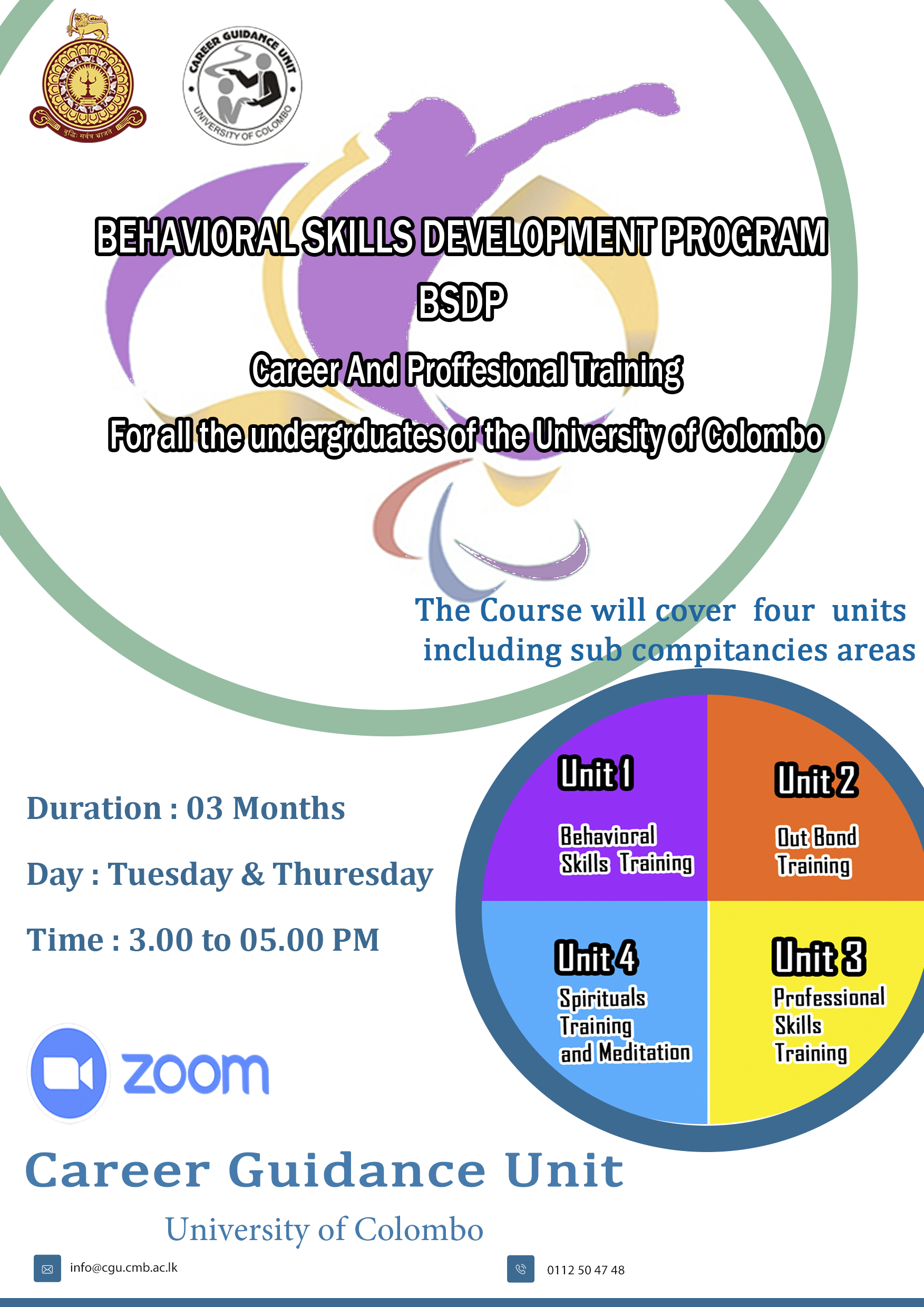 Behavioral Skills Development Program – BSDP (Batch 02)
The Career Guidance Unit of the University of Colombo has been scheduled to commence the Behavioral Skills Development Program BSDP (Batch 02) from  November to January on Tuesday and Thursday (2022-2023)
This program is provided free of charge.

The program will be held every Tuesday & Thursday from 3.00 pm  – 5.00 pm Online

All the units except the Outbound Training will be covered online.

This is a 03 months program starting form November 2022 to January 2023.


The Certificate will be awarded only to those who complete all the session under 4 Units/80% attendance and Out Bound Training Program.

All information, including the lectures, zoom link, will be communicated via email which you fill in the google form, please write only the university email address.

Kindly register on or before 12th October  2022.
   BSDP Batch 02 – Introductory session will be held on 20th October 2022.