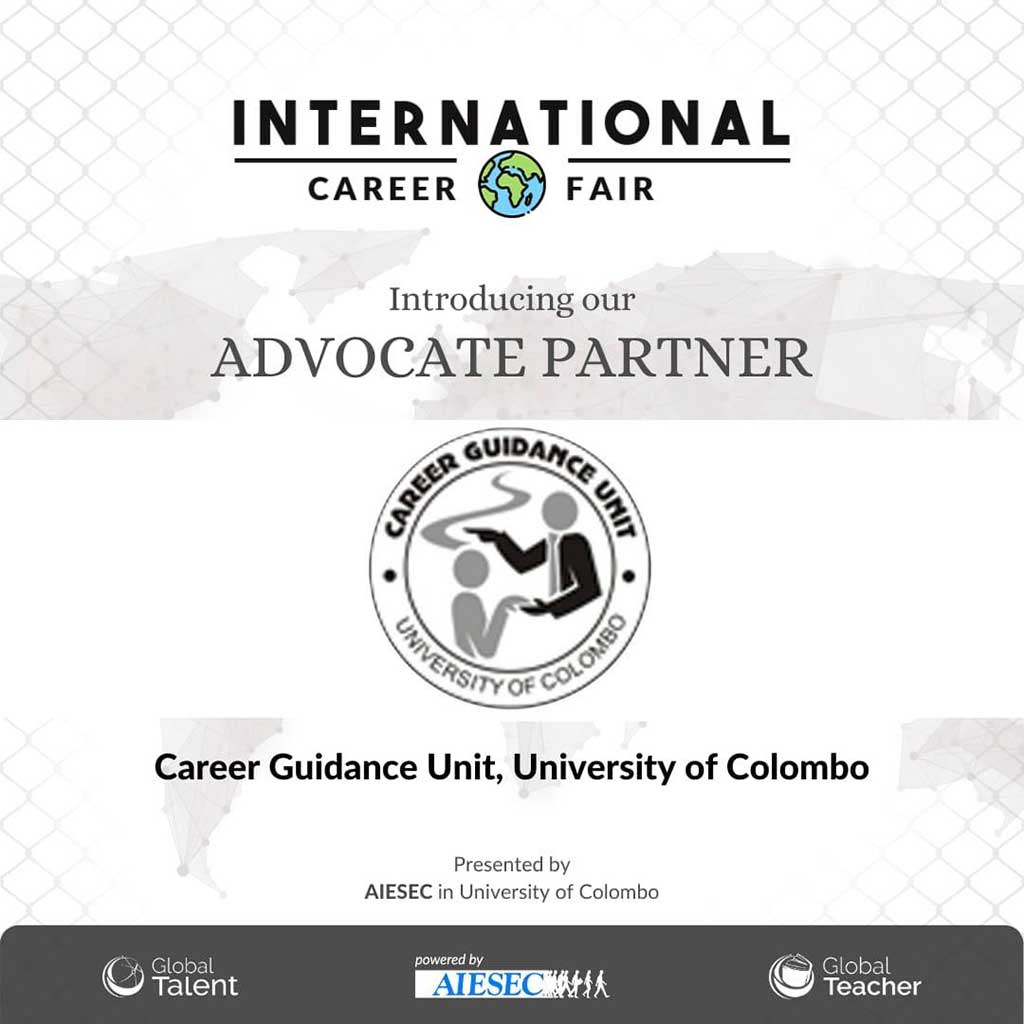 International Career Fair 2020
International Career Fair will be happening for three consecutive days on 18th, 19th, and 20th of December 2020 from 8.30 PM to 9.30 PM (GMT+5.30) onwards and will be live-streamed through the Facebook event page and zoom platform.
Please register for the event using the link below
http://aiesec.lk/intcareerfair
18th of December – Teaching
19th of December – BA, BD, finance
20th of December – IT, Marketing, Engineering
From 8.30 pm to 9.30 pm (GMT + 5.30)
Event links will be sent closer to the event.
Stay tuned for more updates.
Looking forward to seeing you at the event!
---